---
BOOKS
PAPERBACK AND HARDCOVER BOOKS
OR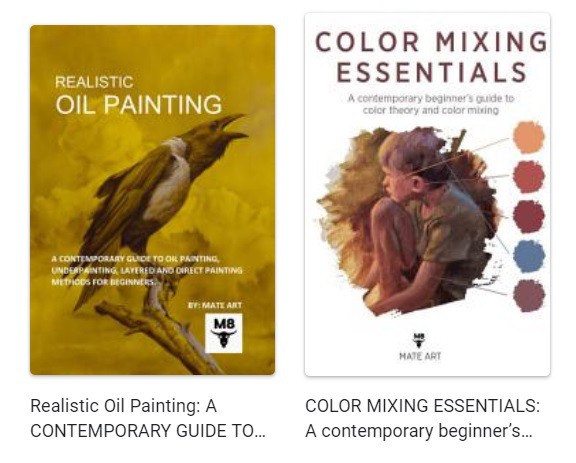 High-quality realistic art is a comprehensive visual synthesis of knowledge and observation. The artist perceives the world that surrounds them with different eyes than people in everyday life. They are interested in the essence of the things they want to depict and dissect the laws of nature that determine the appearance of things.
The book Realistic Oil Painting will teach you the necessary basics to realistically depict any subject you choose. In the first part of this book, you will learn how light and shadow affect the color and appearance of things around us, how to mix the right color you need, exactly what types of underpaintings and what colors are most suitable for underpainting, and especially how to put this theoretical knowledge into practice. Therefore, the second part of the book is devoted to practical examples of painting individual subjects using various painting techniques. This book aims to acquaint the reader with the basic issues of layered and direct painting and thus becomes a practical guide for every artist.

ISBN-13 :

979-8660050541

Product Dimensions :

8 x 0.39 x 10 inches

Item Weight :

15.4 ounces

Language:

English

Paperback: 25 USD

Kindle:

10.99 USD
Now available on Amazon.

The book can also be purchased in PDF format for 20 USD. Just hit the buy button and after payment, you will be sent a password by email for the book download.
PDF Download