---
Step by step PDF
PDF Still life with peaches Dutch tea pot and flute glass.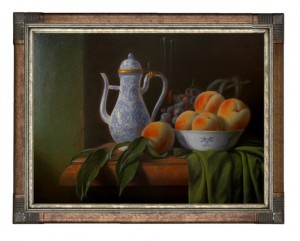 PDF file contains a 7-layer painting technique. On 31 pages the whole painting process from star to finish is displayed and described as well as some useful tips how to paint layered painting. If you are interested in the PDF please contact me on e-mail address matejakjan@gmail.com for pay pal invoice or use button Buy Now.
Available for download - for 10 € or 12 $ Free Samples here and here.